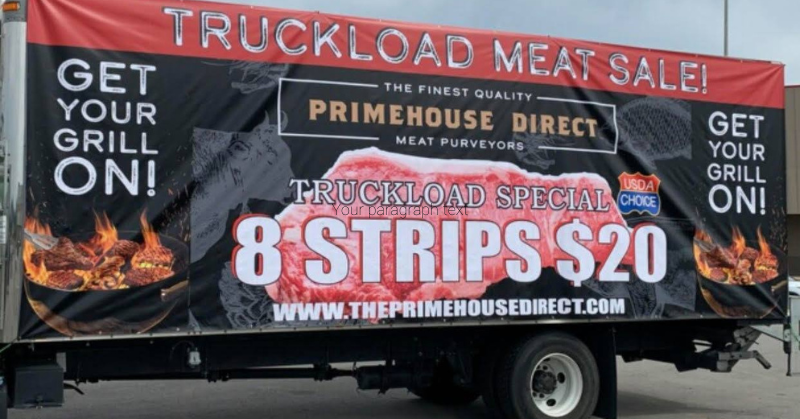 Stop by Menards in Indianapolis (7140 S Emerson Ave) on Saturday, May 14 from 11 AM – 1 PM to see Joni Michels and to take advantage of savings with Prime House Direct's truckload meat sale.
Why pay more at your grocer? Our gigantic truckload events save you both time and money. We have worked to bring you special pricing and buying opportunities with deep discounts that we simply cannot match online.
As an essential business, we know that times are tough with increasing prices and scarcity, so we are working to bring quality and savings to your door. By cutting, packing, and bringing a whole truckload of USDA prime beef, gourmet chicken, select seafood, and premium pork we can guarantee GIGANTIC savings and wholesale direct to the public. We can offer a substantial discount on retail pricing because we have been able to eliminate much of the costs related to normal online butchers.
Costs that normally increase traditional prices for butchers and grocers, we have been able to eliminate through our truckload events, passing the savings on to you! We have several 'Bundle & Save' options including our most popular 'Buy One Get Two Free' bundles, as well as our now famous '20 rib eyes for $39.99!
We also have Facebook contests and discounts during the events, proudly give military and first responder discounts, as well as other huge giveaways. Our open-air markets are must attend events, so look for us in a city near you!
Menards
7140 S Emerson Ave
Indianapolis, IN