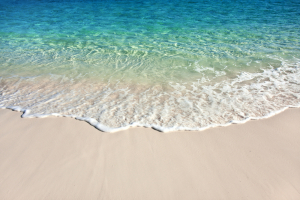 I, like many of you, LOVE the beach!
I love swimming in the waves, surfing, SUP boarding, fishing, skim boarding, and just chillin' listening to tunes and having a cold one as the sun goes down……
But, deep down…..whenever I'm in the water…..I'm always wondering….worrying about what I can't see…..Yes, I'm worried about a shark cruising by……I mean, blame the movie "Jaws" if you want, but you never know…..
And an 11 year old girl in South Carolina recently had a "close encounter" with a shark recently…..She was playing in the waves enjoying some action on her boogie board, and a shark showed up!  You could see the dorsal fin in the water nearby!  YIKES!  Check out the video below!
(VIDEO:  YouTube/INSIDE EDITION)