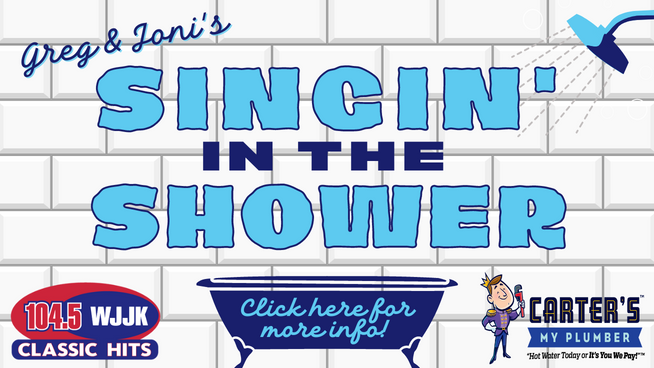 Greg & Joni's 'Singin' In The Shower' competition, sponsored by Carter's My Plumber, has been a BIG hit because of YOU! Here are our 5 finalists with their performances in the shower. Cast your vote for who you think should win the $500 grand prize by Friday October 6th.
You don't have to be an awesome singer…Just have fun!
Let the voting begin!
Contestant 1: Megan Wylie
Contestant 2: Michelle Milner
Contestant 3: Alex Hutchek
Contestant 4: Fulton Mraz
Contestant 5: Britney Scott