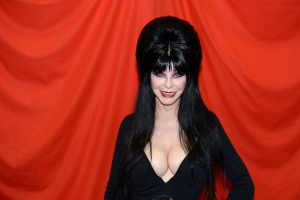 When it comes to horror hosts……there are a lot of 'em out there….but almost everyone has heard of or watched Elvira, "Mistress of the Dark" at one time or another…..Or seen her on commercials, advertisements, or in a movie here and there…..and yes, those movies are probably "B" movies……no doubt.
Elvira is a character created and played by Cassandra Peterson……and when it comes to her journey into "show biz"……she, like many others, have some stories to tell.
And if you're an Elvira fan……now you can read all about her rise to fame and everything that happened along the way…..and trust me, she leaves nothing to the imagination and really tells it all!
Learn more about her book, 'Yours Cruelly, Elvira:  Memoirs of the Mistress of the Dark" (which is now available) by CLICKING HERE/NYPOST.COM………..